General and Specialist Dental Treatments in Liverpool
Did you know a significant number of dental patients refuse to go to a dentist due to fear? Are you one among them? Don't fret! Your smile is in good hands! At Apex Dental Centre, the leading
dental clinic in Liverpool
, we understand visiting a
dentist in Liverpool
can be stressful. With this in mind, we have designed our facility and procedures to accommodate your individual dental needs while ensuring your comfort and ease of mind.
Dentist Liverpool – Effective and Affordable Dental Treatment
Our general and
cosmetic dentist in Liverpool
is committed to providing the highest quality dental care for all your oral health needs. As an independently accredited dental practice, we employ the latest techniques in cosmetic dentistry, implant dentistry, gum treatments, and complete dental care. At Apex Dental Centre, our
best dentist in Liverpool
is equipped with state-of-the-art equipment to make your dental experience effective and pleasant. Comfort is our priority! With ongoing training and continuing education, our
kids dentist in Liverpool
makes your child feel secure and comfortable from the moment they walk in our front door.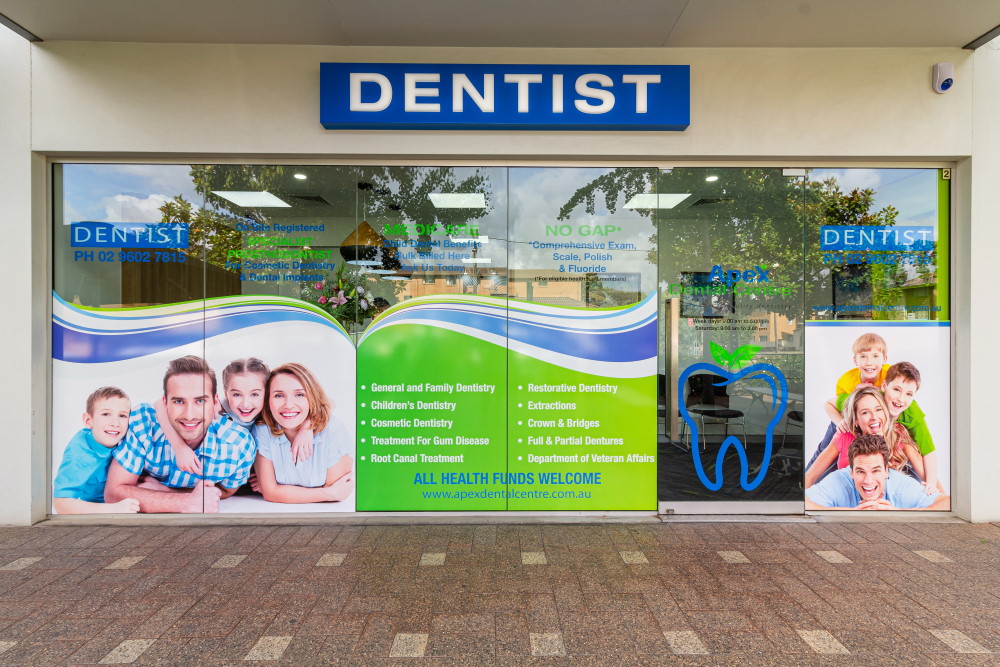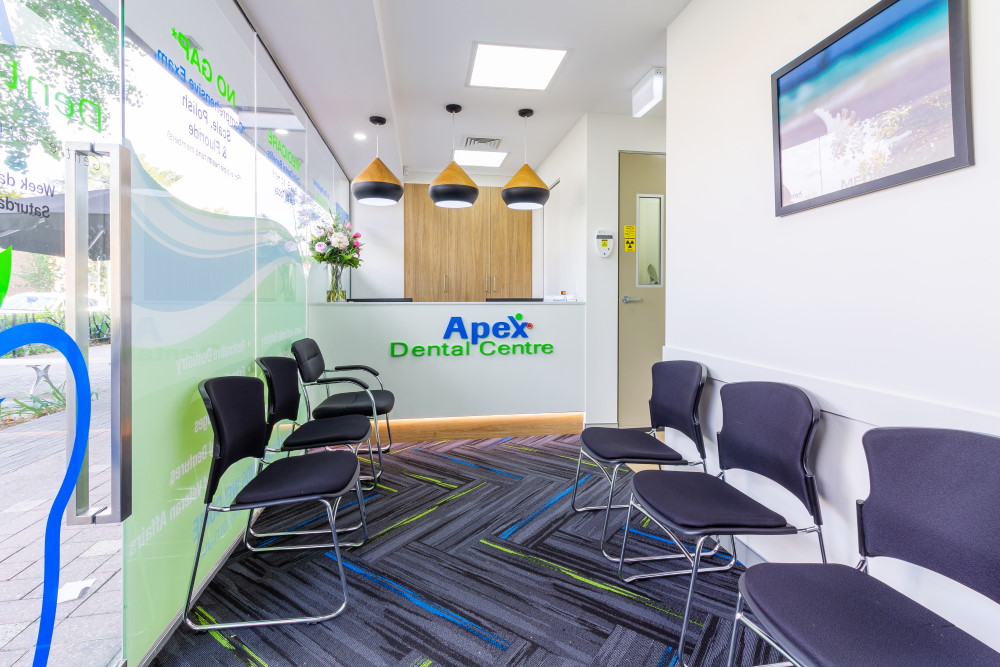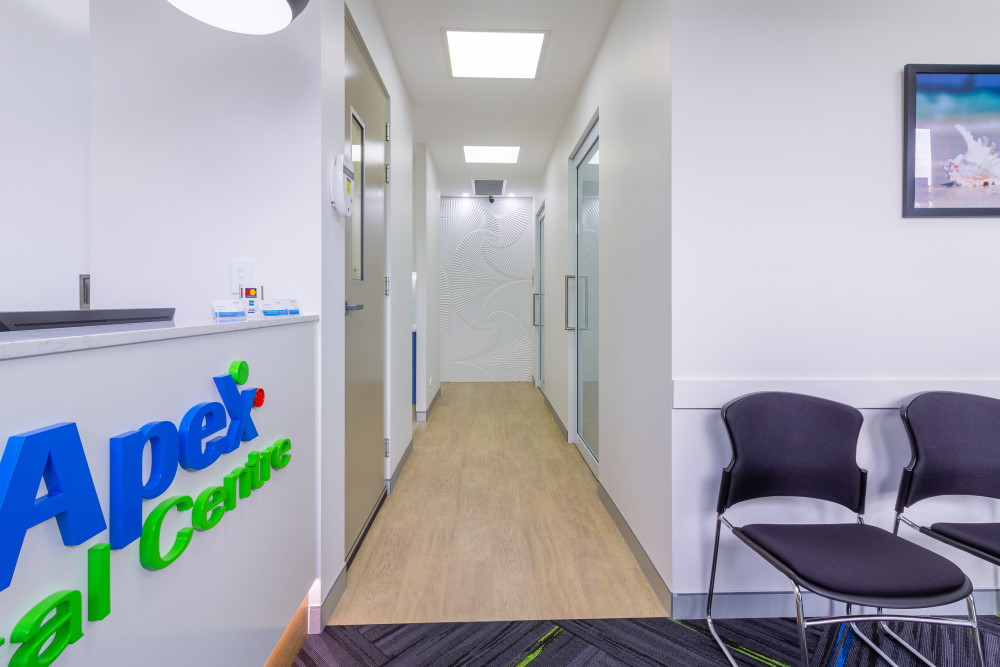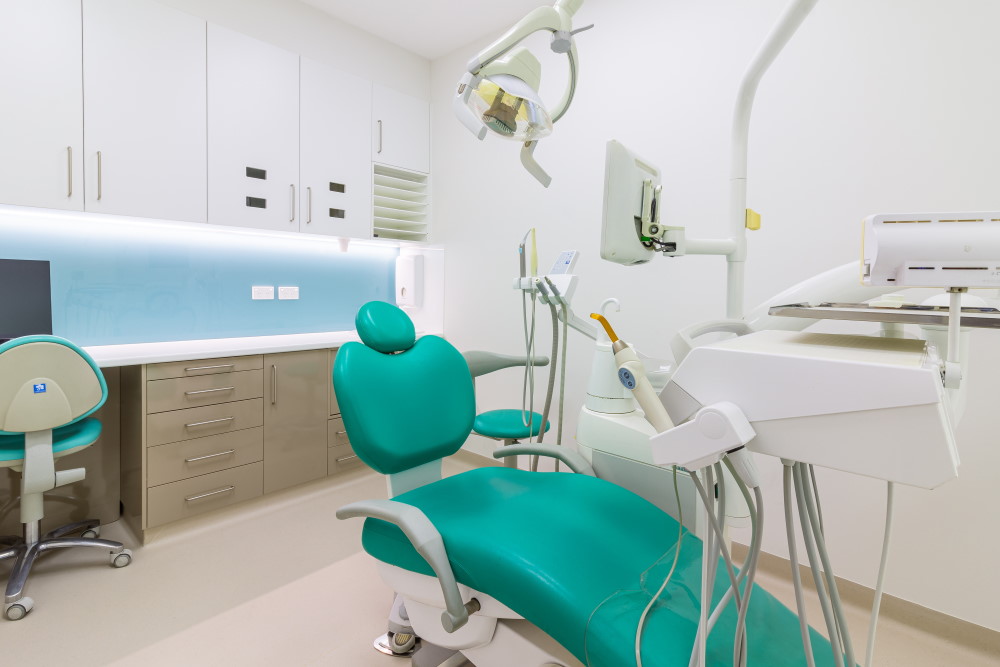 Dentist Liverpool – Our Services
Whether you need a cosmetic dental procedure or a general dental check-up, we provide you with a variety of dental services to ensure optimal oral health. Apex Dental is a team of Dentists and Prosthodontist offering the best dental care for patients of all ages. As the proud recipient of The Hills Shire times Business achiever award and Holroyd city local business awards, we specialise in children's dentistry, preventative care, white fillings, teeth whitening, dentures, root canal therapy, periodontal treatment, emergency dental care, crowns and bridges, cosmetic dentistry, porcelain veneers, dental implant restorations, full mouth rehabilitation, TMJ disorders and facial pain, smile designs, all on 4 dental restorations, and more. Want to embark on a journey to a better smile? We've got you covered! Contact us now to schedule an appointment.
...
General and Specialist Dental Treatments in Liverpool

What are the early signs of dental problems?
The following are some of the common symptoms of emerging dental problems. Visit your dentist Liverpool if you experience any of the given issues. Detecting and treating symptoms early can protect you from serious dental problems and infections.
- Jaw pain
- Swollen gums
- Gum redness
- Tooth sensitivity
- Tooth pain
- Broken or chipped teeth
- Bad breath
- Dry mouth
- Bleeding gums and more

Why should I schedule regular dental exams?
Scheduling regular dental check-ups at a nearby dental clinic in Liverpool helps you determine dental issues early and prevent them from becoming bigger issues later which could cost you more. According to dentist Liverpool, regular dental check-ups every six months ensures good oral health.

Are dental X-rays safe?
Yes! Dental X-rays are recommended by a cosmetic dentist Liverpool to diagnose dental problems. It gives a clear picture of your gum and overall oral health. X-rays reveal areas of decay between the teeth, bone infections, gum disease, cysts, tumours, and more. It's also used to determine damages to oral structures which otherwise wouldn't be noticed during a regular check-up. Your dentist uses it to design a dental treatment plan that is completely customised to meet your unique dental needs and requirements. Moreover, today's digital X-rays are equipped with advanced technology, and there is much less radiation. Comparatively, they are safer than the X-ray machines used in the past.

How can I get rid of bad breath?
Bad breath is a common problem which mainly occurs when you have meals that are heavy with garlic, onion, or spices. But, in some cases, bad breath can also be caused by tooth decay, gum disease, and other periodontal diseases. If bad breath is caused by any of these conditions, it requires the attention of the best dentist in Liverpool because it can be chronic. You can prevent bad breath by following the given tips:

- Brush twice a day and floss once a day.
- Regularly clean your tongue to avoid bad breath.
- Practice good oral hygiene.
- Keep your mouth moisturised to prevent dry mouth.

Read more